Bill Brown ... Xiamen University
A few years ago, Sue and I decided that since we are always encouraging people to visit
Xiamen
, we should visit it ourselves! Of course, we've lived here since 1988 so we should know our own town well, especially since I've written so many
books
about it. But like most people, we tend to take our own home for granted, so we set out to experience
Xiamen
like a tourist, and we came away with an even greater appreciation of this magic little island.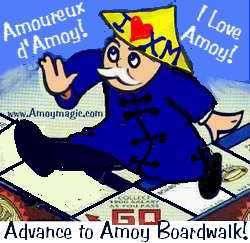 Off Season Specials
During the off seasons, many local
Xiamen hotels
with low occupancy rates are delighted to give a discount rate to locals who want to explore their own home, and Sue and I checked into a hotel by Yuandang Lagoon on Friday afternoon, and spent until Sunday exploring the beauty of the Night Lights on the lake, and the scenery, classic colonial architecture, and shops on
Gulangyu Island.
We rode a tandem bicycle to enjoy the unmatched scenery of the Island Ring Road, and walked along our beautiful
Xiamen Board Walk.
Xiamen also of course has dozens of fine
parks and gardens
, the finest being the 10,000 Rock
Botanical Garden,
which has more rocks than our Xiamen University cafeteria rice. We explored the old back streets of downtown Xiamen, in some ways unchanged for centuries, but in others (the chic shops, for instance) so different from the town I knew a mere decade ago.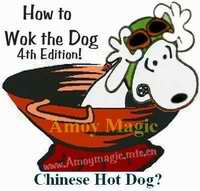 We also enjoyed sampling the many great
restaurants.
Though I moved to China only because Chinese food was too expensive in America, I also enjoy sampling the other cuisines from dozens of nations—Vietnamese, French, Italian, American (if there
is
such a thing as American cuisine).
Sue and I had such a great time that we have made it our goal to vacation in Xiamen at least once every three months!
It just goes to prove… there's no place like home!
My Favorite!
Xiamen Millennium Harbourview Hotel
Millennium Hotel's Official Website
www.amoymagic.com